Welcome to Silmaril Farm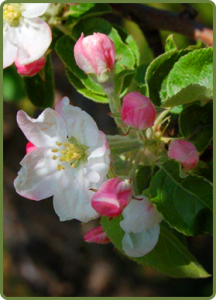 Silmaril Farm is a small family run farm that offers an assortment of farm fresh products throughout the year. Owned and operated by Michelle and Rick Stopps, we enjoy the help of our families and friends during the busiest seasons.
The farm is home to a small flock of sheep, angora goats, turkeys, chickens, ducks and assortment of other critters. All of our animals are fed a natural diet, free of horomones and growth promotants. All of our poultry is raised with access to the outdoors allowing birds to graze as well as being offered a wholesome diet of grain. Our sheep are pastured in the good weather but return to the barn each evening for a grain based dinner. All of our meat products are processed under Provincial standards at approved abattoirs. Freezer orders are cut and wrapped to your specifications.
In the fall our attention turns to apples and pears. Silmaril farm offers a pick your own opportunity. Bring your family or friends and spend some time outdoors choosing you apples. We produce 7 varieties of apples which begin to ripen in September. Fresh, pasteurized apple cider is availble throughout the picking season as well as at Christmas, New for 2007 will be Honey Crisp apples as well as a variety of colourful raspberries and blueberries.